Micro:bit Robot Car Wonder Rugged Car STEM Building Toy Lego Compatible Mecanum Wheels Car Kit with Micro:bit. Recognize the Wonder Rugged Car! micro:bit Wonder Rugged Car DIY Programmable Robot for STEAM Education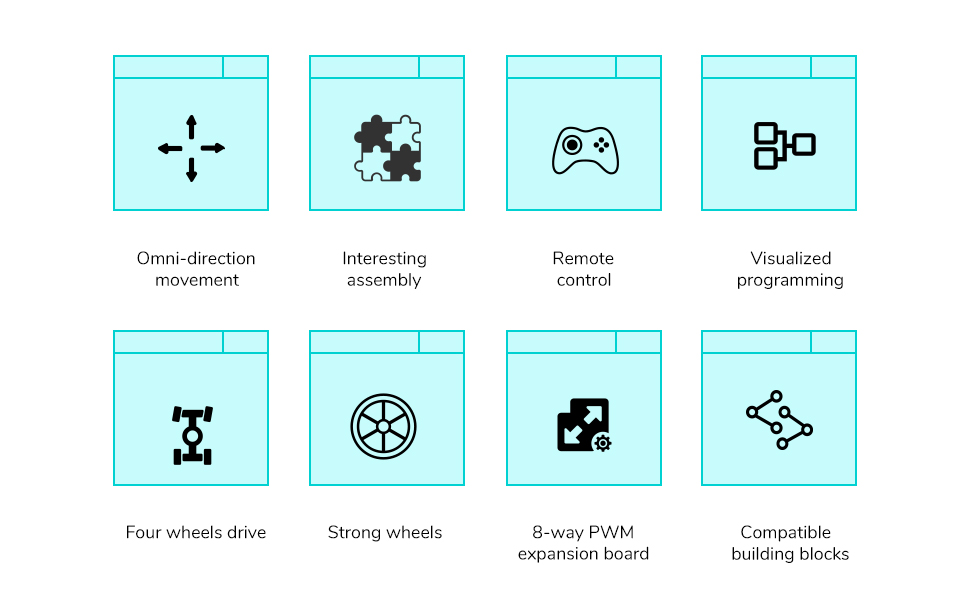 Full Functionality!
The Wonder Rugged Kit is a omnidirectional mobile car based on Wukong multifunctional expansion board. It can perfectly achieve 360 ° omnidirectional movement, and can also complete difficult movements such as left and right drift. 8CM diameter super-large tires are wildly shaped. The full-time four-wheel drive is powerful, and all four wheels can be independently controlled. The car uses compatible bricks, which is super scalable. Comes with 400mAh lithium battery pack, onboard power management system, supports fast charging, only 20 minutes to full charge, full load running time can reach more than 30 minutes.

Don't worry about learning, the fun cases will bring children the joy of programming!!!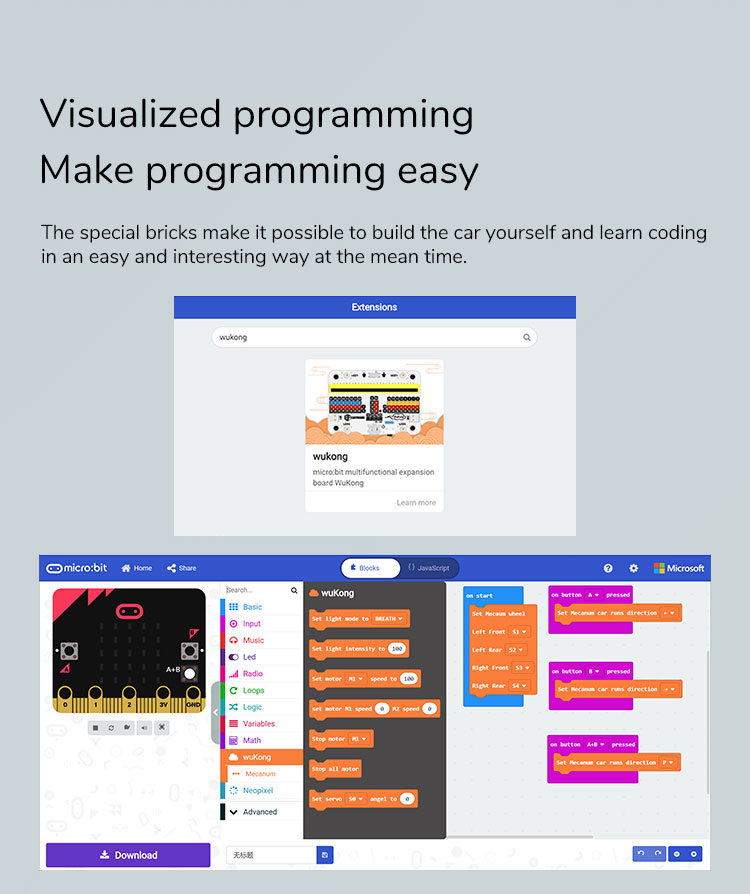 Turn Ideas Into Reality and Make More Children Become Maker !!!
Children can use programming to achieve what they want. It better improves children's interest in programming! Teachers or parents also can give the child some help through communication to let the child have fun in programming!
Extension Module: Wukong Breakout Board!!! Wukong is a high integrated breakout board with multiple functions based on micro:bit!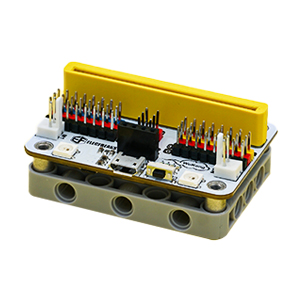 Size: 40.00 X 58.12 X 24.53 mm

Power Switch:Click to turn on, double to turn off

Working Voltage: 3.7v~5v

Battery: 400mAh Li-ion battery pack

Buzzer: Passive buzzer with a switch on board

LED: 8 LEDs can be programmed on the base side

Motor Drive: Dual (M1,M2)

Servo Drive: 8 ways servo connection (S0~S7)

Rainbow LED: LED0、LED1、LED2、LED3

IO Port Lead Out: P0、P1、P2、P8、P12、P13、P14、P15、IIC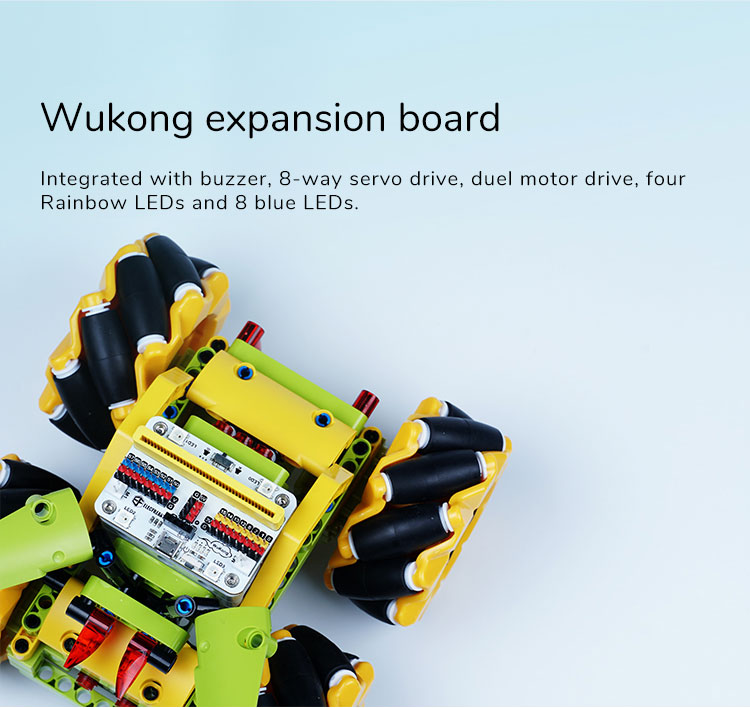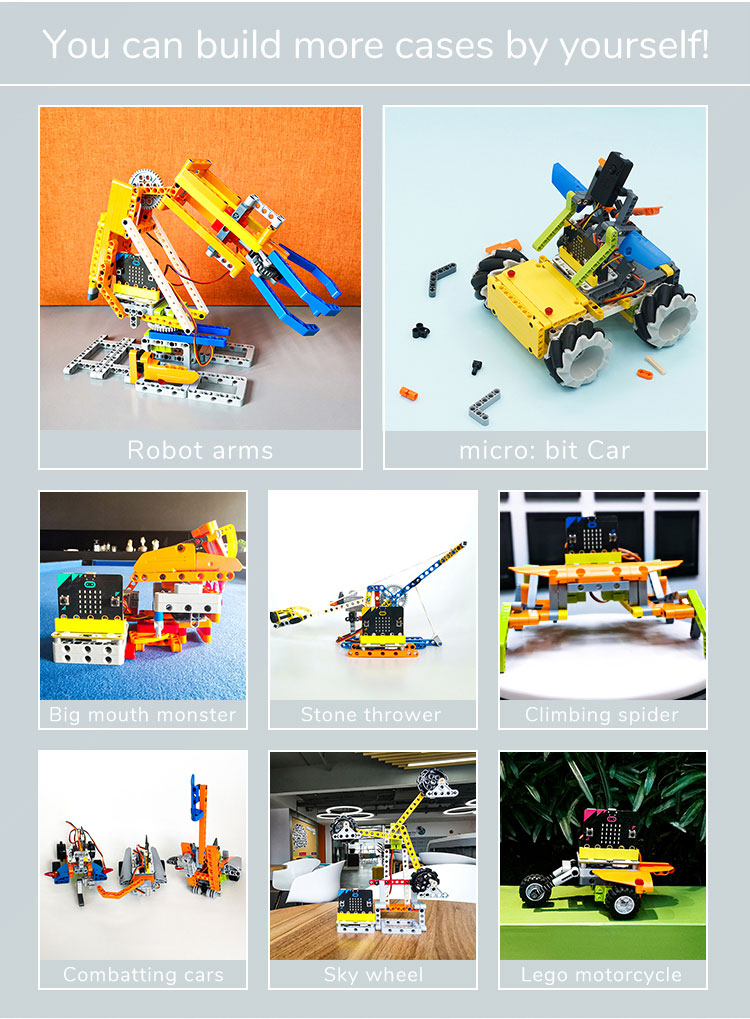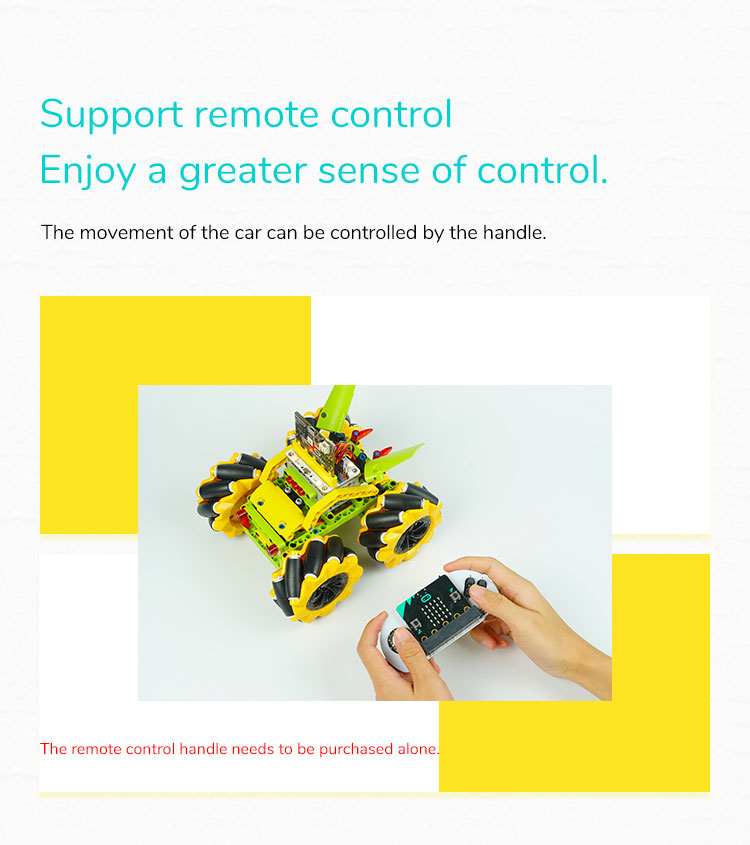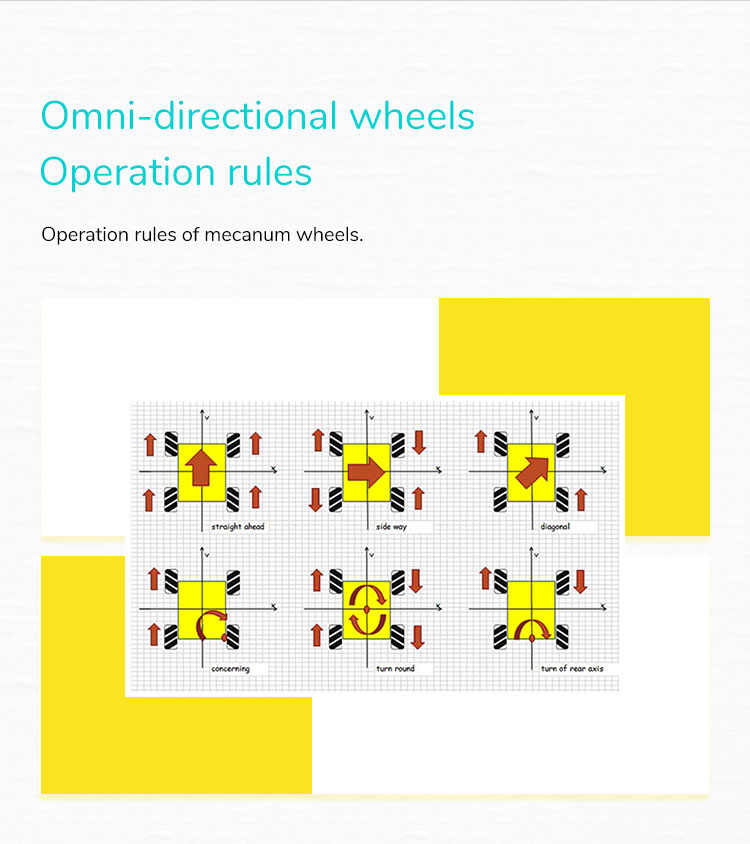 Wukong Breakout Board
Tiny shape with high integration

Standard bricks connection

Most of the IO ports led out in GVS form

Standalone IIC pots, available for OLED and BME280.

Integrated buzzer and switch

Integrated motor-drive circuit

Integrated servo-drive circuit

Support 5V sensors

Built-in 400mAh Li-ion battery pack, on-board power controlling system, four LEDs indicate the power storage

Support fast charge